Our History
Our company began in 1979 as a contractor to the largely commercial markets of Maryland and Washington, DC. We continuously grew in both reputation and size until we became the comprehensive general contracting services of Porter Construction. With constant attention to detail and client satisfaction, the legacy of Porter Construction is now an almost 40-year-long dedication to making construction projects in the commercial, educational, automotive, retail, corporate, and government spaces a success for all involved.
Over the years, our commitment to delivering excellence and value has only grown stronger, as have our knowledge, experience, and expertise of all things related to the craftsmanship and integrity of the construction industry.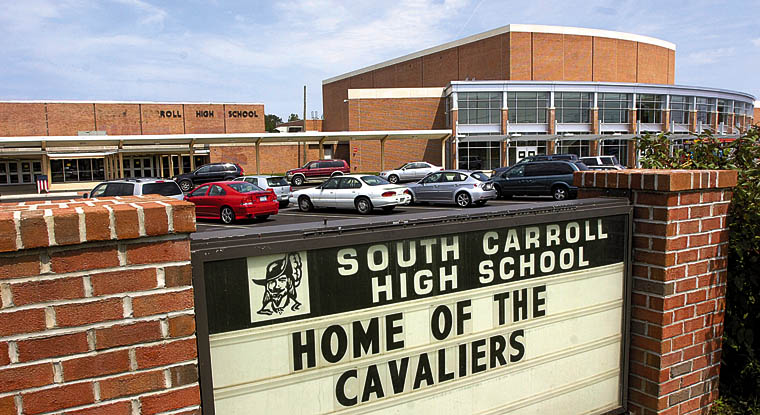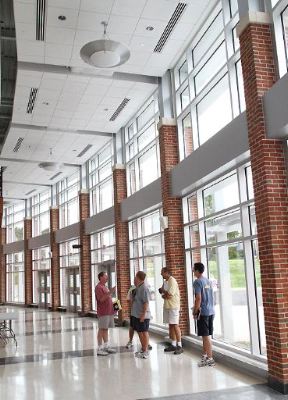 Structure and Philosophy
As a family business that has grown exponentially as a result of referrals by pleased clients, we know from experience how important clear communication is to heading off problems and keeping building projects on time and on budget.
That's why we assemble some of the best teams in the commercial construction industry that look at every project as though it were their own building. By involving all essential personnel early on and in a consistent manner, we're better able to avoid delays and costly overruns. And it is this sense of committed teamwork that allows us to continually build great relationships—as well as outstanding structures.
Our philosophy—developed over three generations of dedicated work in the construction industry—is to focus on the client first. We exceed client expectations by delivering quality, integrity, and true craftsmanship. From our very inception, Porter Construction has nurtured and encouraged this philosophy in all our field, management, and administrative personnel.
Robert H. Porter, Jr.
Mr. Porter is the Founder of Porter Construction. His almost four decades of experience in the commercial construction industry and unwavering commitment to client satisfaction stand our company and clients in good stead. As a Master Journeyman Carpenter certified by the United States Brotherhood of Joiners and Carpenters, Mr. Porter represents the third generation of his family to achieve this title. With an engineering background, his skills in conceiving, planning, and analyzing projects is of immense benefit to clients during the front end of projects.
Curtis DeHaan
As Chief Financial Officer of Porter Construction, Curtis brings with him more than a decade of experience in the construction industry. He oversees all of the financial processes of the company in its daily operations. He holds a Bachelor of Science degree in Business Administration with a concentration in Finance.
Steven Porter
As President of Porter Construction, Steven is responsible for representing the company and ensuring its client commitments are duly met. An experienced project manager and estimator, he has managed projects ranging in value from tens of thousands to millions of dollars. His areas of expertise include new construction, tenant fit-out, renovation, sub-contract prequalification, contract negotiation, and submittals.
Supporting the communities that have supported us is an integral aspect of Porter Construction. That's why we're one of the largest contributors to the Therapeutic and Recreational Riding Center (TRRC) of Glenwood, MD. A supporter of the organization since its inception in 1983, Mr. Porter also serves on its Board of Directors. In addition, Porter Construction regularly provides free construction services and volunteer days that aid in the general upkeep and maintenance of the TRRC. For more information on this inspiring organization, go to: http://www.trrcmd.org.
Porter Construction is an active member of the Carroll County Chamber of Commerce, as well as the Associated Builders and Contractors, Baltimore Metro Chapter.
About Us
Founded by the Porter family in 1979, Bob Porter Company, Inc. is a full-service commercial general contractor. As construction companies go, it's hard to find a more honest and experienced group of dedicated craftsmen. Our organization is comprised of top construction industry tradesmen and professionals—all ready to bring your next building project to life for a fair price and in a timely, efficient manner. That's Porter: Quality and value you can trust!